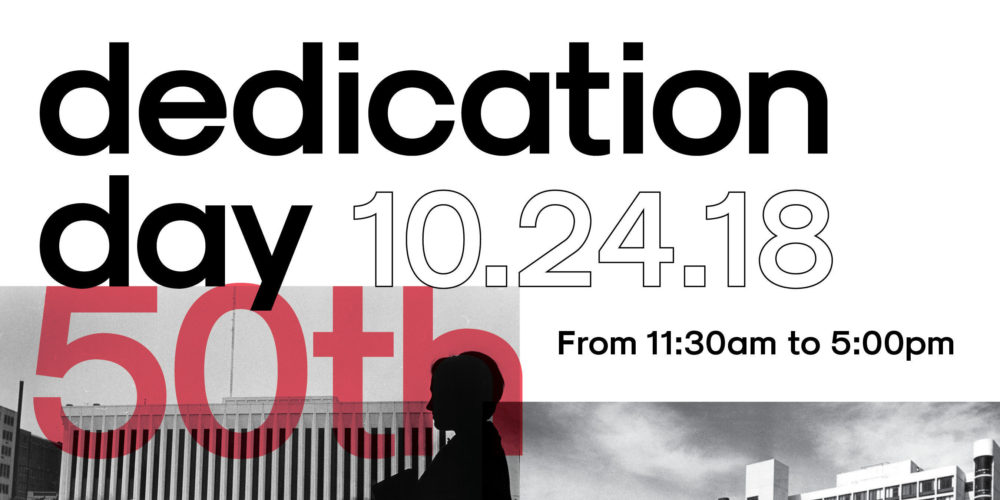 Events »

Dedication Day » 50th Anniversary
Events
October 24, 2018
Dedication Day » 50th Anniversary
October 24, 2018
Dedication Day » 50th Anniversary
With the theme of Student Activism, and dedicated to Jan Ellen Lewis

11:30am - 5:00pm


Paul Robeson Campus Center Essex Room
350 Dr Martin Luther King Jr Blvd.
Newark, NJ 07102
Free
---
Schedule
11:30am - 2:20pm

PRCC Essex Room
11:30am - Maren Hassinger - Women's Work: performance
11:50am - Making a Place lecture: Learn about the history of the campus
1:00pm - Activism + Art + Social Justice = Newark as Sanctuary: Roundtable discussing strategies for activism in the city today
***

2:30pm - 3:50pm
Paul Robeson Campus Center (PRCC), Plaza, and around Campus
2:30pm - Scavenger Hunt + Reception (PRCC foyer): Clues, Prizes, Raffles, Refreshments
3:00pm - Shilpa Ray in Concert (Live on Norman Samuels Plaza)
***

4:00pm - 5:00pm
PRCC Essex Room
4:00 pm - Poetry After-Party: Open-mic Poetry Readings, Talent Show, and more.
Sponsored by the Office of the Chancellor, School of Arts & Sciences-Newark, Federated Department of History, Express Newark, and Newark Rhythms.
---