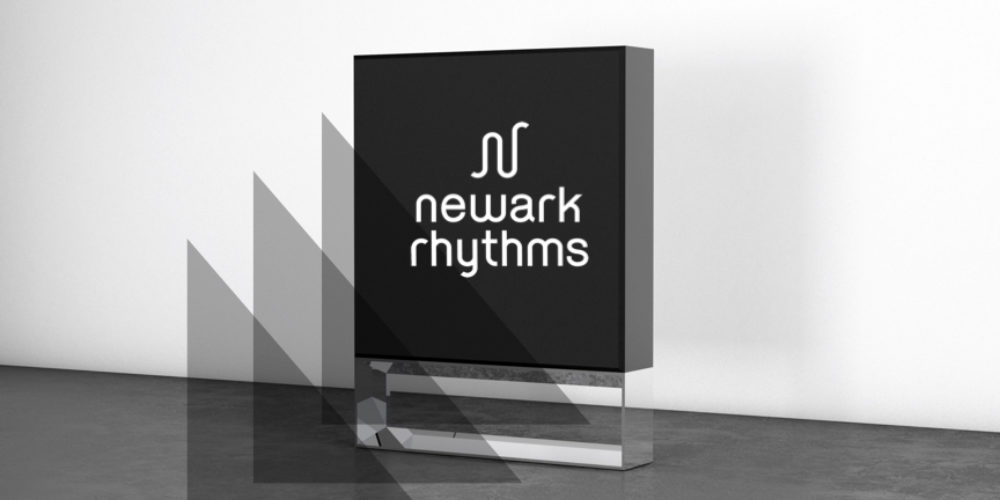 Events »

Aural Fields Zero / Resonant Bodies I
Events
October 12, 2019
Aural Fields Zero / Resonant Bodies I
October 12, 2019
Aural Fields Zero / Resonant Bodies I
12:00pm - 6:00pm
Gateway Center Plaza 2, Suite 201
Newark, NJ 07102
Free and Open to the Public
---
Presented by Newark Rhythms and The Honk-Tweet, Aural Fields Zero and Resonant Bodies I are two sound installations by Wolfgang Gil running simultaneously at The Honk-Tweet.
In Aural Fields Zero, Wolfgang Gil immerses the listener in a succession of slowing interweaved sounds. Dense, textured, and physical in nature, these sounds are stretched onto the surface of a 15 x 9 sq.ft. wall, covering areas with changing size and geometry. Resonant Bodies I is a geometric sculpture, which is mechanically excited into a vibrating state, turning it whole body into a source of ever-changing sound.
Aural Fields
The Aural Fields series is composed of multiple geometric sculptures of different sizes, shapes, materials, and finishes, hosting an embedded multichannel sound system. Each sculpture is accompanied by an ever-changing sound composition created specifically for it. The sculptures' specifications — weight, size, and shape — emphasize the spatial quality of the sounds generated from within. At the same time, these sounds highlight the sculptures' dimensions as they get stretched throughout the sculptures' panels, sonically illuminating its edges. The tight relationship between the sculptures and their sounds is explored over time. The intricate combination of sounds and their movements produce spatial patterns. By focusing one's attention on the area these sounds are coming from, audience members will be able to trace the location of these sounds over time, allowing them to experience volumes forming and moving in space — volumes whose contours cannot be seen, but only heard.
Resonant Bodies
The Resonant Bodies series is made up of multiple geometric sculptures, which are mechanically excited into a vibrating state, turning their whole body into sound sources. The ever-changing drone produced by the sculptures' vibration presents an audience with the opportunity to experience the objects' spatial properties — dimensions, curves and edges — sonically; in other words, to stand in front of a sculpture and to hear its geometry. The sculptures comprising the Resonant Bodies series come in different sizes, shapes, materials, and finishes.
About Wolfgang Gil
Wolfgang Gil is a Venezuelan-born American artist exploring the sculptural qualities of sound. Gil employs sound as a malleable material, one that can be stretched in all dimensions, encompassing height, width, and depth, with curves, edges, and changing geometries. His sound-emitting sculptures and room installations invite the audience to contemplate listening as a phenomenon, offering unique opportunities for the discovery of both the external space and our internal perception processes. Fusing the art object and the environment into an enveloping spatial experience, Gil's work is only completed when the listener actively engages in a personal dialog with the sound and space. Gil has presented work in venues such as Art Miami Art Fair, Eyebeam (New York, NY), The Loop Festival (Barcelona, Spain), Diapason Gallery (Brooklyn, NY), Harvestworks (New York, NY), Issue Project Room (Brooklyn, NY), ASPN Gallery (Leipzig, Germany), and the Subtropics Biennial (Miami, FL).
---